18 de Junio de 2007
Copyright Criminals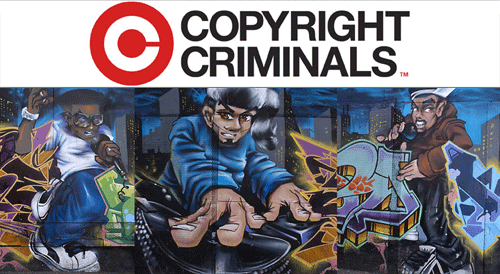 When Paul Miller, aka DJ Spooky, says he thinks musicians should be able to remix samples of others' clips into new works, he puts his money where his mouth is.

Miller is part of a group of musicians including Public Enemy's Chuck D; Parliament Funkadelic's George Clinton; and the band De La Soul who are allowing the public to mash up audio snippets from interviews they've given into submissions for a new remixing competition.

The Copyright Criminals Remix Contest, which is sponsored by the nonprofit copyright licensing organization Creative Commons, is all about promoting remixing culture and encouraging artists like Miller to make their work legally and affordably available for other musicians to manipulate.
Vía remix theory
En otro orden de cosas, Juan Freire también habla de DJ Spooky por su participación en la Bienal de Venecia.
zemos98 a las 11:56 PM | Referencias 0